Don't get me wrong; I do not dislike DotA. It is still one of the best strategy games online out there. I just don't like playing it anymore.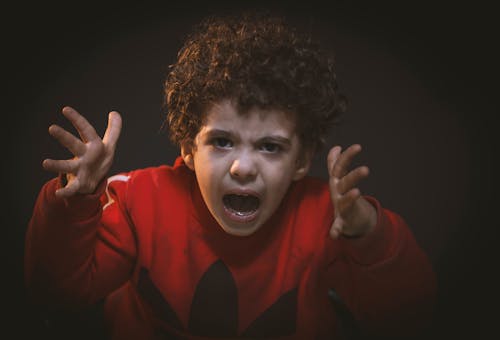 The reason? Well, I belong to perhaps one of the most toxic regions in the world when it comes to playing one of Valve's greatest when it comes to strategy games online. Some people have called me too sensitive as a player. Some even tell me that it's just my excuse since I am not that good with the game. For the latter, I guess it's kinda true, but at this point in my life, I really do not care anymore.
Other Players Think The Same
Surprisingly, I'm not the only one who shares my sentiment. A good friend of mine also revealed that he no longer plays that often ever since the last few major updates. Now, this guy is good at DotA and he has a MMR of 4500. For those who are not familiar with DotA's ranked match rating or MMR. It is a system that Valve uses to identify you and match you against players who have the same MMR points as you. Therefore, if you have a MMR of 1500, you'll be playing with and against players who probably have the same MMR rating as yours. There is no way to prove that this works though, unfortunately.
The very worst part is that here in the Southeast Asian Region, serious DotA players have to contend with pretty bad players. Even for my friend who already has a high MMR ranking, you'd think he'd be playing with and against top caliber opponents. The real truth is far from it; he gets matched with idiots who do nothing but swear all day and disconnects whenever their party starts to lose. Even with Valve stepping up to punish these brats, they still keep coming. It's like a wave of viruses that you can't control anymore.
Giving Newbies A Chance
Is there any hope for the SEA DotA community? Is there any way that newbies to the strategy games online can enjoy a good game of DotA first before they're introduced to the belly of the beast? Sadly, no. As soon as you push that button and find your very first game of online Dotes, you'll be forced to acknowledge this one fact; that SEA DOTO is full of barbaric howler monkeys who do nothing but brag about beating Dendi in their dreams.

As for me, I probably won't ever play DotA again within the next few months due to work and other obligations, like raising a family and others. However, I can leave a few helpful tips for newbies who want to try their hand on this ever popular strategy games online:
Mute Your Chat Buttons
You can do this at the Settings screen. See that little gear icon on the top left of the button? Click that button and you'll see all the options available for you. If you like playing solo online, then I suggest you mute all incoming chats from your enemies. That will keep your focus on the game only and avoid trash talking from your opponents.
Practice First
Don't strut into the game thinking that everyone will give you, a complete noob of strategy games online, a warm welcome. DotA is a jungle full of beasts who are ready to tear you apart if you have no idea what you're doing. So please, watch a few videos about the game and learn the very basics.
Ignore Trash Talk
When someone starts giving you the trash talk, please DO NOT RESPOND. You will only get frustrated. You'll be surprised to know that most trash talkers in the SEA DotA community are nothing but little kids who skip school. I used to own a small Internet shop, so I would know. You're simply wasting your breath, so just relax.
If you got all that, you should have an easier time while playing DotA. I wish you the very best!