Do you have the need for speed? Do you want to feel the wind on your face while driving down a busy highway? If your answer is YES, then grab a chair, get your gaming keypad or joystick ready, and start playing some serious driving games. I know, it's not as exhilarating as the real thing, but you do not want to get caught by the law and reckless driving is a major offense.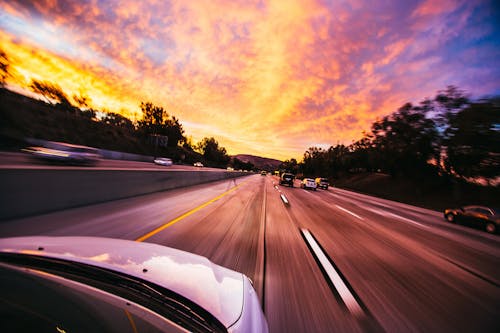 In any case, driving games have been a major gaming genre ever since Gran Turismo first appeared on gaming consoles everywhere in 1997. Sure, there were other earlier racing games like "Spy Hunter", "Formula Grand Prix", and "IndyCar Racing" that appeared and those became very popular too in both the arcades and with home gaming consoles, but it was only Gran Turismo that made a driving simulation game felt all too real. So real that I actually thought I was riding an actual sports car down the lonely highway of France or Italy!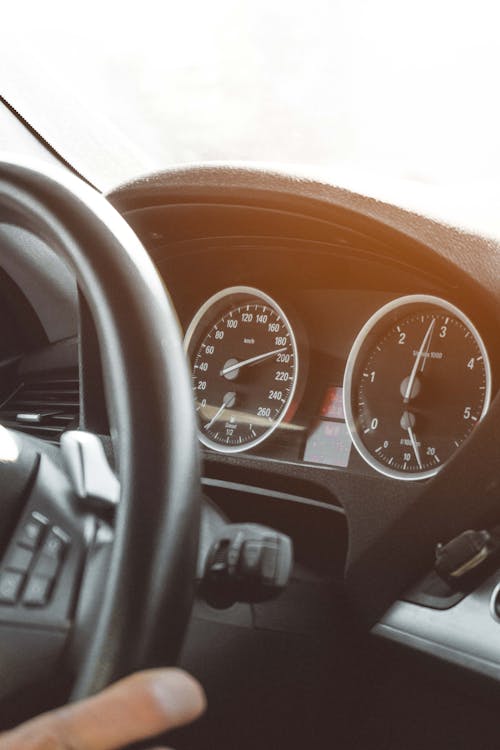 In any case, everyone has their own choice of their favorite driving games. So for today, I am here to deliver mine. And just to be clear though, these are my own personal choices. If you're not too happy with my choices, then my bad. You have been warned though.
Need for Speed Underground 2

Okay, no one's going to argue with me for this title. I mean, it's NFSU 2. It's the ultimate driving game of driving games. You can't beat this game, in terms of gameplay, graphics, and even with the music. Developed and published by EA (the good version of EA, IMO) back in 2004, Need for Speed Underground 2 was so popular that it broke sales records for driving games in the United Kingdom. The successor to the first Need for Speed Underground game, you are the lone driver in Bayview who wants to get revenge against your rival who cheated you out when you were about to win the big race. So you cruise around Bayview, race opponents, and use your winnings to tune up your baby of a car into a drifting underground beast of a vehicle. Pretty sweet, right
Need for Speed Underground
The game that started the popularity of its sequel. Need for Speed Underground was also addicting. Featuring the ability to customize your car's interior and exterior appearance, this masterpiece of a game was published by Electronic Arts back in 2003. The gameplay is addicting and the graphics were very impressive, but man, the difficulty level gets crazier when you're near the end of the storyline. This game was also a major change from the usual Need for Speed games, as it featured import tuner cars instead of the usual exotic cars.
Need for Speed: Most Wanted
Probably the only driving game that I ever liked because of the storyline, Need for Speed: Most Wanted features you, a professional driver, who lost your sweet, sweet BMW because of a cheating rival. So you make your way out of prison, get yourself a new set of wheels, and you start at the very bottom of the racing circuit. You customize your car, race and win until you get to the top to race the same jerk who stole your ride. The ending is kind of awesome, by the way, since you have to use all your driving skills to avoid dozens of police cars chasing after you.
Race Driver: Grid
Okay, you want a real driving simulation? Then this is the game to play. Codemaster's Race Driver: Grid is the ultimate driving simulation game and boy, is it hard to play. When I first started playing this game, I told myself that THIS game is awesome. When I looked at my computer screen, it is exactly as you'd imagine the driver's seat would be. However, I find this driving game extremely difficult to play. This is because of the game's complex controls. I think you'd be better off using an actual steering wheel as a gamepad for this game.
Wangan Midnight Maximum Tune 5
Okay, this one's for the arcade lovers. And that's probably the reason why it's the last on my list since I don't visit the arcade often. Wangan Midnight is probably one of the best driving games if you're a big fan of the drifting car genre. And it gets pretty sick because this game features some of the best tuner cars for drifting. Feel like driving a Subaru Impreza? Or the Mazda RX-7? Or how about the legendary Sprinter Trueno AE86? If you want to drive like a maniac and start humming "Gas, Gas, Gas" by Manuel, then this is the game for you!